Katamatite Lions Club and their Silo Working Group have recently been granted permission by silo owners GrainCorp to have their silos painted and added to the ever-growing silo art community of Australia, and are delighted to already be part of the North East Art Trail.
After much community consultation an artist has been selected, and fundraising is now underway to raise the huge amount needed to paint these amazing silos, and to create a leisure area around them for visitors to the site.
As soon as the funds are raised and painting commences, we will update this page…so watch this space!
See a video about the silo painting here.
The silos are a short drive out of town, and visitors need to bear in mind that there are currently no facilities at this site.
Boosey Creek Mural, by Baden Johnson
Located in the Lions Park, Katamatite.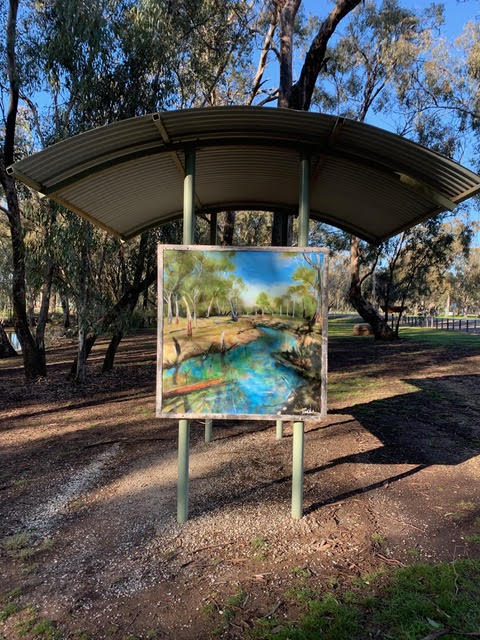 Recently painted was the Katamatite Amenities Block! Amazing paintings by Tank of Australian birdlife.
Other Katamatite sites to visit: