The Gladstone Hotel is located in Dookie's main street – Mary Street – and regularly hosts locals and welcomes visitor from near and far. Built during Victorian Era, this family hotel caters to small and large groups, regular club and committee dinner meetings, or for those just wanting to stop for a drink with friends.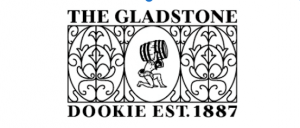 History and design
The Gladstone Hotel was built in 1887 with its licence given in the same year. The double-storey building features a verandah and balcony dressed in original wrought-iron lacework panels. The balcony was added to the original building in 1904. It was constructed by the local builders and brick layers of the time, 'Alexander and Torgrimson', some of the first white settlers of the township. They also built The Chateau, The Victory Hall, and the local Anglican and Roman Catholic churches in and around Dookie – now all heritage-listed buildings. The Gladstone Hotel was one of two hotels in the town at the time it was built, with the other, known as The Dookie Hotel, demolished in 1980's.
Current
The large indoor Bistro room offers the hotel's standard menu of pub-meal favourites as well as Chef's Specials. The Federation décor, along with cosy open fires add a very comfortable ambiance to eating in the cooler months. The corrugated iron and wood Main Bar pay tribute to the farming heritage and community of the area, along with its wool bale stencils of local farmers, both past and present. A special feature of the hotel is the dining experience option on The Balcony for both a pre-dinner drinks and sit-down dining. Sitting out while enjoying quality food and viewing a sensational sunset is especially magical.
The renovated hotel beer garden offers seating for 30 people along with a semi-outdoor pool room, juke box and pizza oven. The garden features rustic wooden tables, a palm tree planted around the time of construction, a view Mount Saddleback, a small stage for live music performances, and items of 'Australiana' on display.
The Gladstone Hotel is ready to host you for your next drink, meal, or special occasion.
Owners
Brian and Val Florence
Trading hours
Tuesday to Thursday: 2.30pm to late
Friday-Saturday: 11am to 11pm
Sunday: 11am to late
Monday: Closed.
Bookings essential for dining. Accommodation is not currently available.
Parking
Ample both opposite and surrounding the hotel – and free.
Menus